Last night I reached for my Kindle to continue reading 1984. I had just started part 3 of the book and a big turn of events had just happened. Except, I couldn't. My Kindle's screen had cracked. Or the e-paper in particular.
After doing some quick reading, it seems that this is fairly fatal for a Kindle and it was time to renew the device.
But I felt sad about saying goodbye to it. Goodbye to an inanimate object…?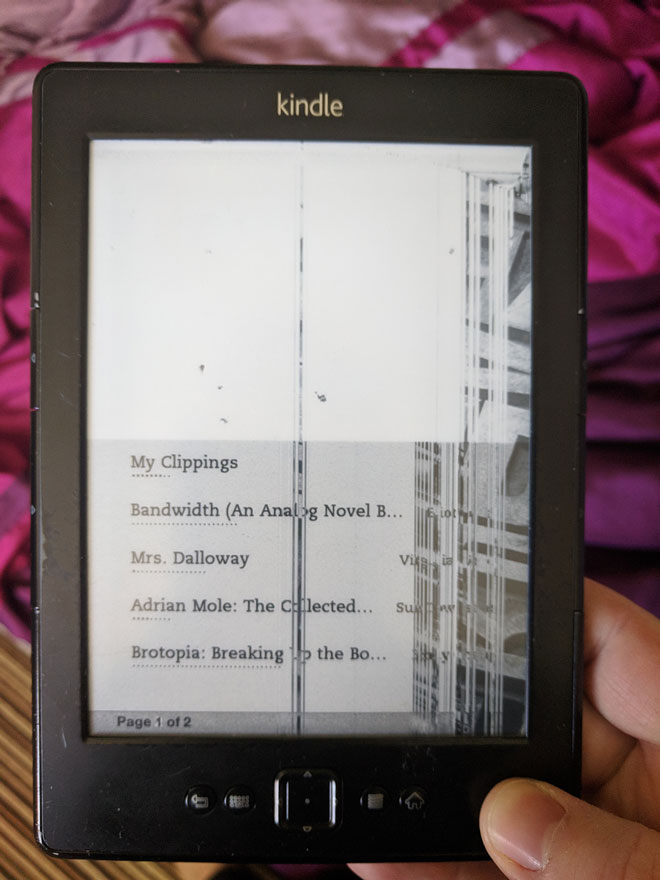 Link: http://feedproxy.google.com/~r/remysharp/~3/bMYJo6R9fX0/my-extinguished-kindle