The idea behind most of web applications is to fetch data from the database and present it to the user in the best possible way. When we deal with data there are cases when the best possible way of presentation means creating a list.
Depending on the amount of data and its content, we may decide to show all content at once (very rarely), or show only a specific part of a bigger data set (more likely). The main reason … Read article
The post Creating a Reusable Pagination Component in Vue appeared first on CSS-Tricks.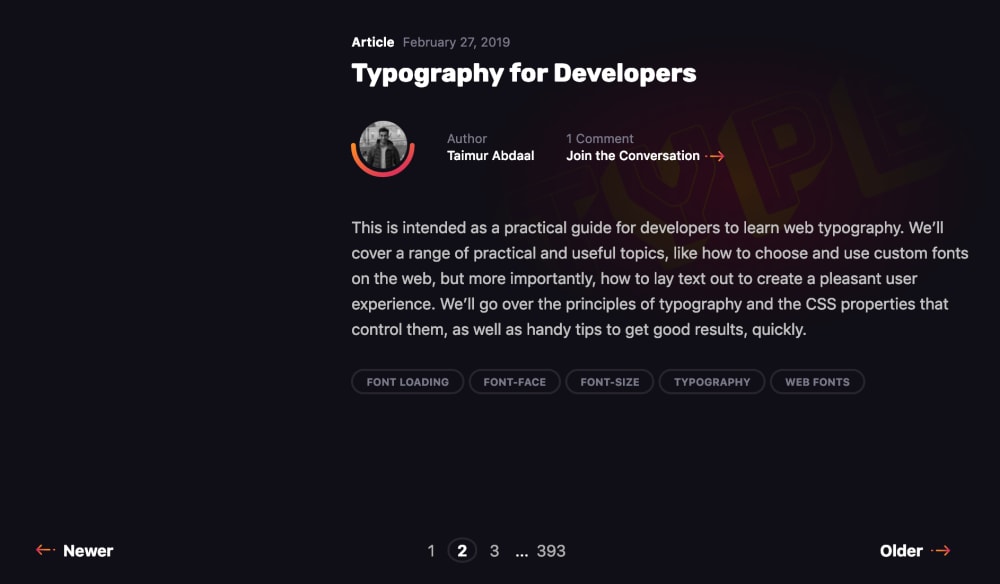 Link: https://css-tricks.com/creating-a-reusable-pagination-component-in-vue/